SCOPE: Album Design & Merch
In an effort to bring awareness and resources to families with handicapped dogs, the album, Ruff Rhapsody – Tail Waggin' Tunes was created. For every record sold, Gunnar's Wheels Non-Profit would donate a wheelchair to individuals seeking assistance for their furry friend. On the front and back cover of Ruff Rhapsody, park scenes were visualized using abstract shapes, vector illustrations, hand done typography, and a variety of textures. Additional elements, like the circular die-cut on the back cover allowed for attention to be drawn to areas that contained important information. Upon opening the album, listeners would be presented with add on mud flaps depicting a group of dogs who all utilized mobility assistant technology. On the opposite side of the flaps, a list of song titles and their lyrics were carefully fitted and placed. The main design on the inside of the album was carefully concepted and executed to make the records not only complete the image but highlight the advancement and beauty of the donated wheelchairs. Outside of the Ruff Rhapsody album, an abundance of merchandise was created to bring in donations for the cause as well.
​​​​​​​

TOOLS USED: Adobe Illustrator, Photoshop & InDesign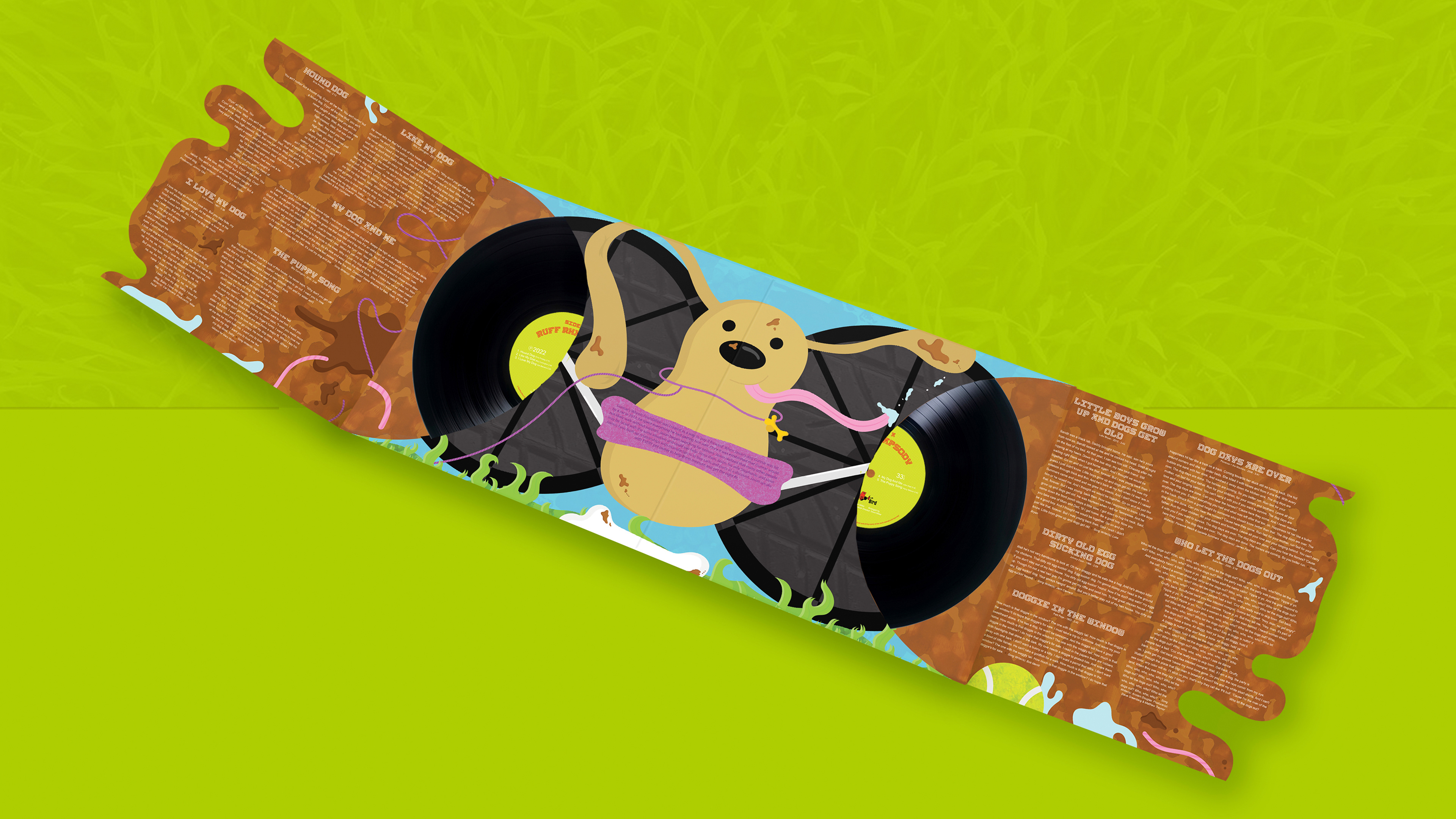 For Educational Purposes Only.