SCOPE: Transit Wrap, Animated Signage, OOH Posters, Merch, In-Store Posters & Social Media
In an effort to reduce food waste and bring help to the homeless, Jersey Mike's presents the #JerseyMikesSUBStitution food truck! Every day after business hours, a group of hardworking and passionate volunteers gather unused food products and head out on the road to areas in need around California. Upon arrival, all hands are on deck to prep and distribute delicious subs. Through the creation and use of inclusive characters and locations, all individuals including general consumers and those in need, have the ability to feel connected to the campaign. In addition, the color palette, heavily filled with red, blue, and cream coincide with the company's already existing brand identity.
TOOLS USED: Adobe Illustrator, After Effects & TikTok
INFORMATIONAL MERCH FOR INDIVIDUALS IN NEED
IN-STORE PROMOTIONAL POSTERS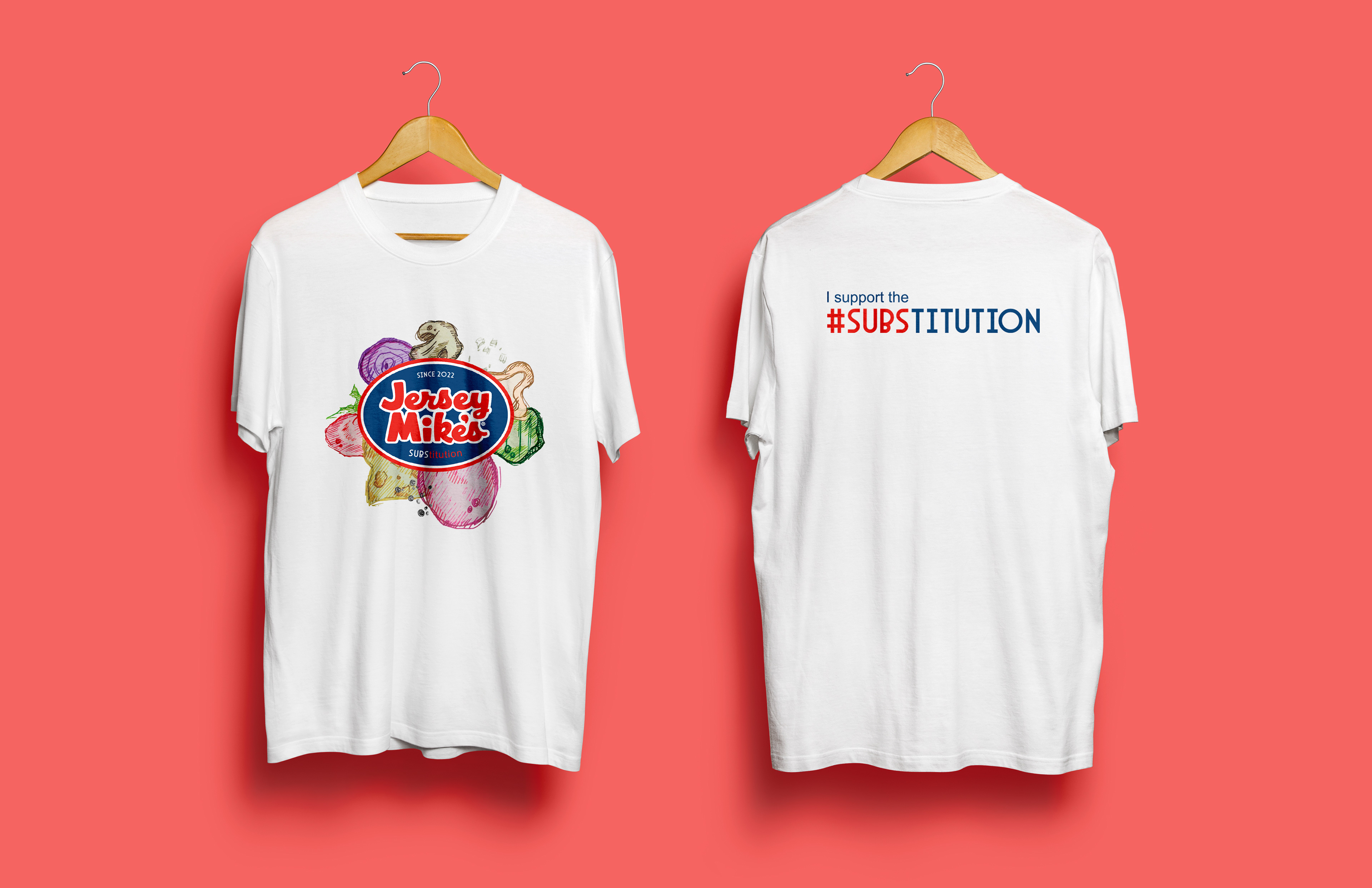 For Educational Purposes Only.